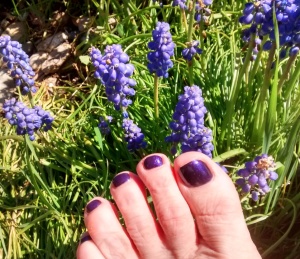 It has been a very long time since I have posted.  I won't go backwards and try to fill in, at least not today.
Today was an amazing Spring Day.  We wandered over to the beach at low tide to look for clams and mussels.  Many were found.  I do not have a license, so I poked about and found a bit of sea glass.  Then, upon looking further, I found some amazing sea glass pieces.  Some have identification marks and I must look them up.
I will now happily tag along on mussel hunts.  The sea glass calls.  What to do with it?  So many great ideas.
It's Spring.  Go outside and do something.