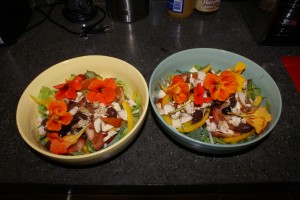 The garden is bountiful.  So much to choose from.  So much to enjoy.  So many lessons learned.
Those pesky mosquitoes have returned full force.  They are a complete pain in the arse.  We are trying many, many remedies to dwindle their number.  It is so delightful to walk around this fabulous property – except now.
We have had loads of visitors and that has been amazing.  Kayaking!  Beach-combing!  Shopping!  Thrift Stores gleaned!  Lunches and dinners!  Fishing!