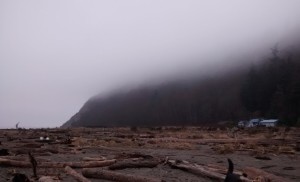 Things I need to remember – Go to the beach and walk.  Do that way more often.  Walk down the street.  That's something I have not really done, because of the dogs.  I know that sounds crazy, but our dogs would much rather be sans leash than on a leash.  No surprise there, but it makes a trek down the street difficult.  So, if I go it alone, they stay inside and sulk.  Big time sulking.  So, I don't go and that needs to change.  I need to walk more at the farm.  It's right down the street and a lovely place.
The beach and the farm have one drawback – no, wait – one irritation – people who do not clean up their dog's refuse.  It makes me utterly crazy.
Whenever I go to the beach, I take a garbage bag and pick up litter.  Lots of debris washes ashore and lots of trash is dropped.  Plastic is easily seen.  There are no colors in the natural world the same as a piece of plastic.  Thankfully so.
The house chugs along and we are cozy.  We do love our woodstove.  There is almost nothing as cozy as a wood fire on a cold winter day.  We have loads of wood thanks to some major wind storms this season.  We will not run out of wood anytime soon.  We also have a new log-splitter that is just amazing.  It is a great addition!