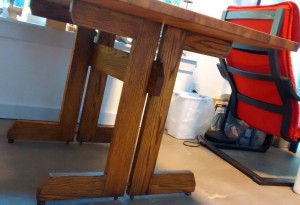 There's the new table.  Love it.  Then we snagged three oak jury chairs on Drewslist. "Stuff" on the Island just gets shifted around.
Free items appeared at a closed lumber yard and we again managed to snag a few fabulous items.
Seriously – living on an Island makes furniture swapping a true game.  Not just furniture – everything!