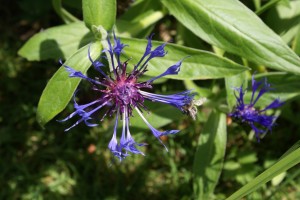 Net Zero.  I am no expert – not even close – I seriously know little about it.  I do know that we are producing more energy than "they" predicted.  That is amazing.  We live in the PAC and it rains here all the time – uh, not so much.
So, the solar panels are just cranking along, doing their job.  The ground source heat pump is equally on target.  We had a thermostat added to the system.  We were running around adjusting the temperature every morning and evening, basically to reduce the noise, but now the system is controlled by one thermostat and it goes on in the morning and off at night.  Love it.
Fencing and timber has been ordered for the vegetable garden.  A certain someone needs to get his hands into the soil and play!  We have almost always had a great garden and it has always been his hobby and joy.  Bring it on.
The dining room table is out of here next week.  Then, we'll move furniture around and see what we need.  One thing we need is an entry table/cupboard/shelf for mail, keys and all.  At the moment, we toss the aforementioned on the counter and it makes me crazy.  That countertop is gorgeous and should not be covered with the monotony of everyday life.
Picture frames have been ordered for Hmong needlework art we purchased in Lompoc, California in 1985.  They have been traveling around with us for decades and it is time to get them up on the walls.  Well, that's quite an understatement isn't it?  We also have some exquisite needlework from Turkey and I found frames for some of them.  I also bought a couple of quilt hangers and it dawned on me that the Turkish spread our daughter gave us would be a perfect fit.  So, I now have the spread in the hanger and all I need is a very tall ladder and extra people.  My trepidation to hammer a nail in the wall has passed…